A good sleep through the night is something that almost everyone dreams of every day. To get cozy and warm, people use different covers in bed. Two of them are blankets and quilts. There are various options to choose from while choosing a blanket or a quilt as their materials, features, and prices vary, and different people look for different things.
A quilt can be warmer than a blanket as well as a blanket can be warmer than a quilt depending on the materials of the specific quilt and the blanket at hand. Also, quilts are 3-layered while blankets have a single layer, which has an effect on their look. Quilts usually look fancier thanks to their 3-layered structure as it allows quilts to be decorated. On maintenance, blankets are advantageous over quilts as blankets are easier to clean. When it comes to storage, blankets have more options than quilts because you can either display blankets at places of your choice while they are not in use or store them out of sight, whereas you have to store quilts out of sight when they are not in use. This is because blankets can also be used in warm seasons. If you have allergies, you are safer with blankets; however, you should not forget that the same blankets may be allergic as well as some quilts may be hypoallergenic. Furthermore, both blankets and quilts are versatile enough, meaning you can use them for various purposes. Lastly, their prices may range from 10 dollars to hundreds of dollars, depending on the material they are made.
If you are wondering whether a blanket is better or a quilt is better, what their pros and cons are compared to each other, which one you should choose, and how they compare to each other, you should read this blog. In this blog, you will find answers to these questions as well as you will have a deep look at what blankets and quilts are. 
Before moving on to make a comparison between quilts and blankets, let us first look at and describe them separately.
What is a blanket?
A blanket is a large piece of woolen or similar material used as a covering on a bed or elsewhere for warmth. Generally, to weave a blanket, wool is used because it makes the blanket softer, thicker, and warmer. Other materials that are utilized to create blankets include cashmere, fleece, down, knitted polyester, synthetic fabric, cotton, vellum, and acrylic. Even though a blanket may seem simple, in an extreme end, some manufacturers also use exotic crafting and materials such as silk covering to manufacture luxurious blankets with an aesthetic look.
What is a quilt?
A quilt is a bed covering composed of 3 layers: the top, middle, and bottom. 
Commonly, the first layer, which is created by sewing together pieces or colors of fabric, is used for unique and decorative patterns and a beautiful look. Nevertheless, the first layer may be sewn with a single piece of fabric as well. 
The middle layer, which is also called wadded or batting, is the thick and fluffy part. The material used in the middle layer may be wool, cotton, polyester, or down. This is the layer of a quilt that actually keeps you warm and cozy.
The bottom layer of a quilt is traditionally a single piece, yet it is solid and makes you feel comfortable when you cover yourself with it.
Comparison on Attributes
For you to be able to decide on which one is the best for you, let us compare blankets and quilts in terms of different attributes.
| Blankets | Quilts |
| --- | --- |
| Wool, cotton fleece, and cashmere are the warmest. | Goose-down quilts are the warmest. |
| Have a single layer. Usually non-decorated. | Are 3-layered. Decorated. |
| Easy to maintain and care for. | Harder to maintain and care for. |
| Usually machine washable. | Usually dry-cleanable. |
| Can be used in warmer seasons. Can be stored or not. | Cannot be used in warmer seasons. Needs to be stored. |
| May be allergic, but less compared to quilts. | May be allergic. |
| Versatile enough, many ways to use. | Also, versatile enough, virtually unlimited ways to use. |
| Thick and not heavy. | Thicker and heavy. |
| May be cheap or expensive. | May be cheap or expensive. |
Warmth
The main purpose of a regular blanket or quilt is to be used as a cover for your body to get you warm and cozy. Especially during cold winter days, blankets and quilts are indispensable. 
The functioning mechanism of quilts and blankets are the same. The human body generates heat just due to the process of living. We all are continuously losing heat to the environment. If one generates heat faster than s/he loses it, then s/he heats up, and if one generates heat slower than s/he loses it, then s/he gets cold. 
Blankets and quilts prevent your body heat from being lost to the environment and keep your body warm on cold winter days. Thus, what they do is to simply form a barrier between your body heat and cold weather and trap your body heat inside so that you are warm.
The material from which the blanker or quilt is made is greatly effective on the degree to which the blanket or quilt could keep you warm. Therefore, on the warmth attribute, the main determinant is the material that the cover is made from. The warmest blankets are wool blankets, cotton fleece blankets, and cashmere blankets. Also, goose-down quilts are considered to be the warmest and best natural insulators, especially Canadian goose-down quilts and Hungarian goose-down quilts. Other warm quilts are feather and microfiber quilts.
Moreover, if you are a hot sleeper or if you use the cover in summer, it is best that you use a cover made of cotton. Cotton does not retain heat much, making it a good option for summer users and hot sleepers.
Layering and Look
The reason why I wanted to consider layering and look together is that they affect each other. The quilt is a 3-layered bed covering whereas the blanket is a single-layered fabric. For a quilt, the top layer and the bottom layer are distinct, and the top layer is used for decoration. For a blanket, both sides are the same, and they are not decorated. Of course, there are blankets, especially those old ones, that have patterns or varying pictures on them, yet most of them are simple and non-decorated. As a result, quilts are usually more aesthetic and good-looking. They can be considered art.
Also, a blanket is woven while a quilt is quilted. To weave means to form or construct something, as fabric, by interlacing threads, yarns, strips, etc. to compose a connected whole by combining various elements or details. To quilt means to join together layers of fabric or padding with lines of stitching to form a warm bed covering or garment, or for decorative effect. Therefore, how they are made differs from one another, which has absolutely an effect on their layering and look.
Maintenance and Caring
Before you buy a blanket or a quilt, it is best that you know how to maintain and care for them. You should read the cleaning instructions. Some may be machine washable, while some may be only dry-cleanable.
 It is easy to clean most blankets only by washing them in a washing machine. However, some blankets, especially some luxurious and fancy blankets may not be machine washable, so you should always follow the maintenance instructions.
Because they have 3 layers, quilts are harder to maintain and care for. Of course, some of them are as easy as blankets, so you can clean them using a washing machine, but even then, you should be careful, especially with the temperature of the water. Others usually require dry cleaning or hand cleaning. Again, it is best that you read and follow the maintenance instructions.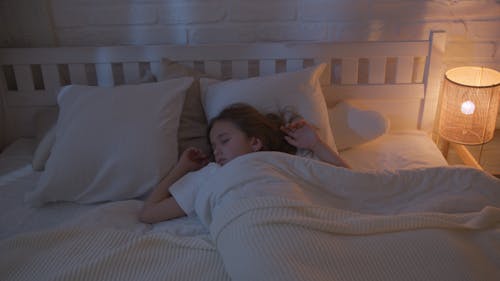 Storage
Because blankets can also be used in summer, they do not even need storing, yet if you would like to store them, it is easy to store them as they are not much thick. Since quilts are heavy and thick, they cannot be used in summer, so you have to find a way to store them. 
For blankets, you have two options: You can either display them or store them out of sight. If you want to display them while they are not in use, you can fold them over a blanket ladder, display them in a cabinet, place them in a basket, or store them on the back of a door. If you want to store them out of sight, you can keep them in a simple box under your bed, store them in a chest, or store them folded on shelves in a closet. Also, if you are going to store them out of sight, then you should not forget to wash them before storing them, dry them thoroughly to avoid mildew or mold, pack them loosely leaving breathing room, and avoid mold and mildew by keeping a desiccant in the container.
To store a quilt, you should clean it first. Then, you should prepare it for storage by folding and placing it into a suitable protective cover. Then you should store it, avoiding direct sunlight, high temperature, and high humidity. You should put it into a closet, or anywhere dark. Then, you should deter insects by adding insect repellent. Also, bear in mind that you should periodically remove the quilt from storage because a quilt needs to be aired regularly.
Allergies
If you have allergies, you should avoid covers made of feather and down. You can use a cover made of wool or microfiber since they are hypoallergenic.
As for blankets and quilts, it is the same. Try to find hypoallergenic fabrics, such as wool, microfiber, and organic cotton.
Also, because blankets are woven, they do not keep dust in, making it less possible for a blanket to be allergic, whereas quilts trap dust in, which may result in allergic reactions. Hence, people with allergies had better choose a blanket over a quilt.
Versatility
The main purpose of a blanket is to make your bed warm and cozy. However, blankets can be used for many different purposes, ranging from putting out a fire to being in survival kits. They can be used not only on harsh winter days but also chill summer nights. 
The main purpose of a quilt is also to make your bed warm and cozy. However, nowadays, some people purchase them not due to their use but due to their aesthetic and artistic qualities and look. They use quilts as table covers, wall decorations, and so forth. They turn old quilts into table runners, purses, and framed artwork. Therefore, there are virtually unlimited ways to make use of a quilt. 
Size and Shape
A blanket is thick and not heavy. However, a quilt is thicker and heavy. Also, quilts are square-shaped, but blankets are rectangular.  
Price
Price is an important attribute and depends on pretty much every aspect of the specific item at hand. The price of a blanket or a quilt may range from 15 dollars to thousands of dollars, depending on the material, size, quality of the blanket or quilt, and so on. 
It is possible to find extremely expensive quilts because they can also be sold as artworks. 
It is also possible to find extremely expensive blankets because of the material used to weave them, especially blankets woven of fur.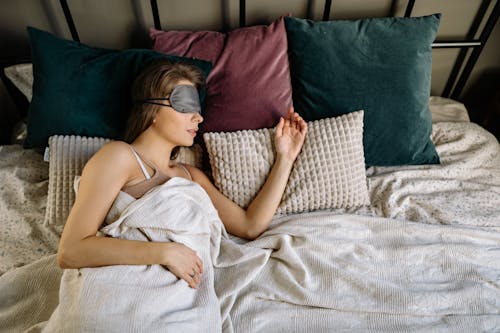 Which one should you choose: Blanket or Quilt?
The answer to this question is both simple and not simple. It is simple because it depends on what you seek. What is not simple is knowing what you seek. What you want from a bed cover is the determinant here. Whether you will use it in summer or winter, whether you want an expensive bed cover or a cheap one, whether you have enough storage for it, whether you want something decorative or simple, and what material you want your bed cover to be made from, are some of the other questions that need answering before answering which one you should purchase. In the end, the determinant will be the answer to the question of "Which one will fit you and your expectations better?". 
Recommendations
Listed below are our favorite choices of blankets and quilts. You can check them to have an opinion on your next purchase. 
1-Hudson Bay 3.5 Point Twin Size Blanket
Hudson Bay offers this multi-stripe blanket that is loomed in England. It is only offered in the size of twin. It is made of 100 % wool. You should not forget that it can only be dry-cleaned. Its price is $ 480.56. It is a good option for cold winter nights.
2-Pendleton Santa Clara Blanket
Pendleton offers this king-sized blanket made of 82% pure virgin wool and 18% cotton. The blanket is woven in their American mills. It is offered for sale only in tan color. It requires special product care; thus, it can only be dry cleaned. Its price is $ 399.99.
3-Brahms/Mount Madison Blanket
This heirloom-quality blanket is made from 100% cotton and woven in Maine. It is also machine washable. The seller offers it in twin, full, queen, and king sizes. Its color is natural, and only one choice is offered for sale. Its price is $ 400 for king size, $ 330 for queen size, $ 300 for full size, and $ 270 for twin size.
4-Piece Quilt Bedding Set by Donna Sharp
This 3-piece bedding set, including 1 quilt and 2 pillow shams with overlap closure, is offered by Donna sharp. It is offered in king and queen sizes. It is multi-colored, with colors blue, red, yellow, green, and white. This quilt bedding set has a cover made of 100% cotton, and the fill is polyester and cotton. It should be machine-washed in cold mode on a gentle cycle, tumbled dry, and not bleached. Its price is $ 490 for a king size and $ 420 for a queen size. 
5-DaDa Bedding Patchwork Bedspread Set
This 3-piece bedding set, including a quilt and 2 sham cases, is offered by DaDa Bedding Collection. It is perfectly suitable for the spring, summer, and autumn seasons. You can layer underneath with a comforter for the ultimate warmth during the colder seasons. You can buy it in twin, full, queen, king, and California king sizes. It features multiple floral-patterned square patchworks with dark navy blue, lighter denim blue, and beige/ivory shades. The backside of the quilt is a solid beige/ivory background with light floral-like designs. Quilt's fabric is 100% cotton, while the filling is 50% cotton and 50% polyester. It should be machine-washed in cold mode, not bleached, tumbled dry in a low cycle, and removed promptly. Its price is $214.99 for California king size, $208.99 for king size, $198.99 for queen size, $139.99 for full size, and $119.99 for full size.