There are various options to choose stylish and comfortable bedding for your bed. It can even be overwhelming to see so many options on the market, and you do not know which one is the best one for you. If you do not want to spend too much money on your bedding and want to find out which one is for you, we have the information you want.   
Bedding can be various such as a duvet, blanket, comforter, quilt. Probably, you heard the most about the blanket and a comforter. Here, we are looking at the differences and similarities between a blanket and a comforter.    
Both blanket and comforter serve a different purpose. Blankets are lighter than comforters, but comforters provide more warmth to you. They may seem similar at first sight; however, they are very different from each other. To know which one you need, you should understand the features.   
What is a Blanket?
Blankets are one layered bedding, which can be used for various reasons for a year around. They vary in shape, color, and material. It is important to know the different blanket types to choose the best one for your needs. 
Blankets come in various sizes and materials. You can get a small thin blanket for chill summer nights to throw it over your shoulders or get a large thick blanket for your bed. It is better to look for the size of a blanket before buying it. You do not want to have a small blanket that will keep your feet outside at night!  
Blankets can also have various materials that you can choose from. You can go for a wool blanket or get a fleece blanket. The material plays a very crucial part in choosing the right blanket. The material determines the warmth. If you are searching for a light blanket to keep you warm enough in summer, you may go for a cotton blanket. On the other hand, a fleece blanket may be a better choice for cold winter nights. 
It is also good to look at the washing instructions of a blanket. They are mostly machine washable, but some of them can require dry cleaning. Down, you can see various blanket materials and their properties. 
Cotton
Cotton blankets are a good choice for both summer and winter. They can also vary in thickness; therefore, lightweight cotton blankets can be used in summer; whereas, heavy cotton blankets are better for winter. Cotton itself is a breathable material, so they do not hold dust and is considered hypoallergenic. It is the best choice for people with allergies. Cotton blankets are also very soft and fluffy.  Cotton
Wool
Wool is a very good insulator. Because of this, it keeps hot sleepers cold and cold sleepers hot. Wool blankets are more durable than cotton ones as well. They are stronger and more elastic in the material. The one downside of wool is you need to be careful with cleaning. It is best to look at the instructions on the blanket, and if you happen to see none, you can wash it gently in cold water. It is also one of the oldest blanket materials since it is fireproof. Moreover, it is naturally hypoallergenic, but still, some people can be allergic to wool.  
Fleece
Fleece is an excellent option for people who wants the extra softness of a cotton blanket and the durability of a wool one. It is a synthetic material, so it is a good option for people with allergies. It is also lightweight and suitable for every season. You can clean it in a washing machine. If you want to keep it soft, avoid washing it and try to clean it with spot cleaning. If you happen to wash it in a washing machine try to air dry it so that you will not lose its softness.  
Synthetic
Synthetic blankets are mostly made of polyester or acrylic. They give warmth, but the downside is they also attract static electricity. On the other hand, they are less expensive than their alternatives. 
Down
Down blankets are made of geese or duck feathers. They are natural insulators and can control the warmth very well. It is also expensive due to its material quality.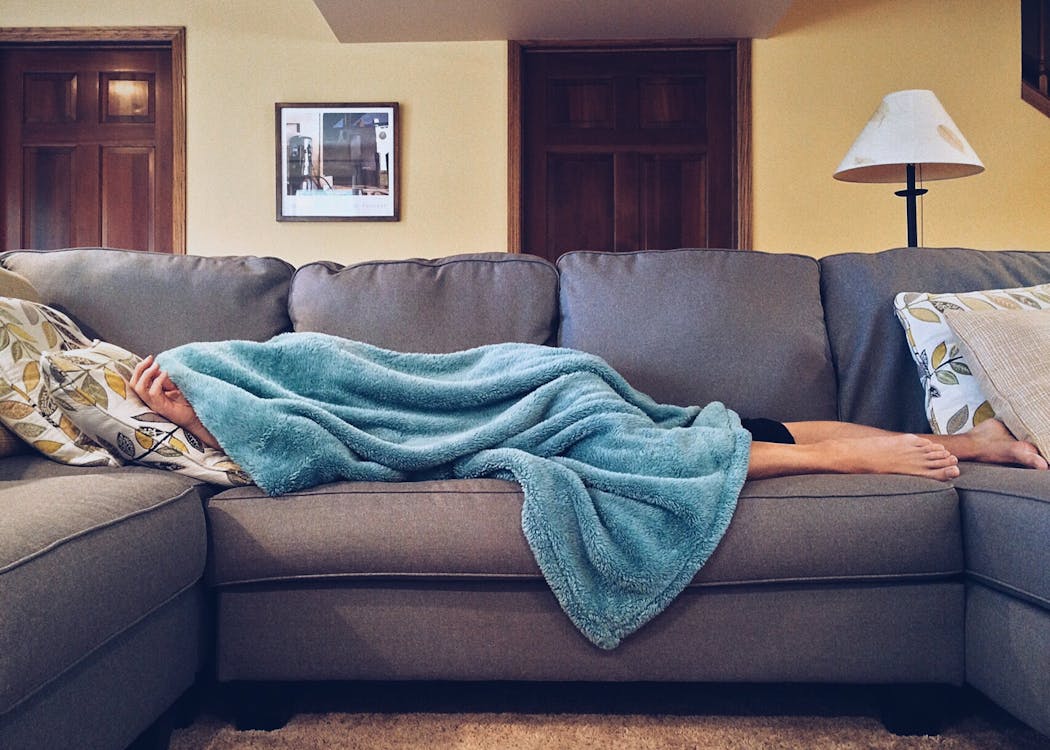 What is a Comforter?
The comforter is a popular choice for bedding. It has 3 layers: front layer, insulation layer, and a back layer. The front and back layers construct the outer layer, and they envelop the insulation layer. The insulation layer and the filling can be from various materials. They are thicker than blankets, so it is hard to use comforters throughout the year. They are better for cold days when you need a lot of warmth. Comforters are also specific for a bed; therefore, you cannot use them on a couch like a blanket.  
Also, comforters are thicker than a blanket, which means that you cannot simply roll them up and store them in small spaces. To keep the comforters in a good condition, you should spare space for them beforehand. 
Comforters can also store more heat inside them. Thus, you should be careful. They can provide the environment for the dust mites to grow and populate. They can also hold more dust than a blanket, which can cause difficulties for people with allergies.  
They also need high maintenance. Most of the time, you cannot simply throw them in a washing machine. You should be extra careful with care instructions. It is normal to see that most of the comforters can only be dry cleaned. Therefore, you should read the instructions before buying one. 
One of the most important properties of a comforter is its fill power. Fill power dictates its warmth. It is mostly for down-filled comforters, and it shows the fluffiness of the down. It measures the air the filling can hold. If the filling can hold more air, it is most likely to be a higher-quality comforter. 500 or less fill power can be good for warmer seasons. For colder weather, you should look for fill power over 600 and even 800. The higher the fill power, the better the comforter. 
The filling of a comforter is generally divided into 2: down and down alternatives. 
Down
This is the most popular filling material for comforters. They are high quality and will keep you warm during winter. They are also lightweight; they do not need to be heavy to keep the heat inside. One of the downsides of down is they are mostly not suitable for washing machines. Due to their nature, you may need to dry clean your down comforters.  
Down-alternative
Down alternatives are made of synthetic materials to mimic real down. Down alternative comforters are more affordable than down, and they still provide similar warmth as a down comforter. They are also better with allergies; they do not cause as many allergic reactions as down. You can also easily wash your down-alternative comforters in a washing machine. However, they are less durable than down, so you may need to change them more frequently.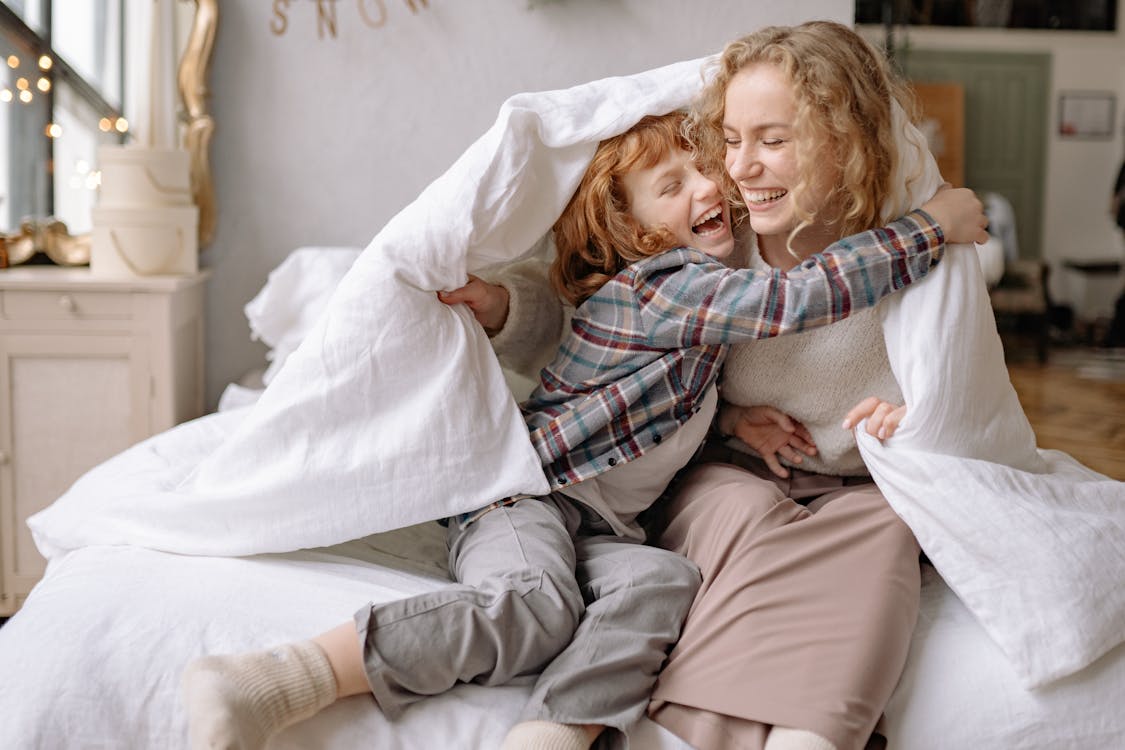 So, now we know the basics of a blanket and a comforter. Let us compare their features one by one.  
Blanket

Comforter

Has only one layer
Has 3 layers
Is suitable for all seasons
Used mostly in winter and autumn.
Is easy to store
Is hard to store
Doesn't store dust and mites
Can store dust and mites,
hypoallergenic options are available
Is mostly machine washable
Mostly needs dry cleaning
Is generally cheaper
Is generally more expensive
Warmth
The bed should be warm enough on both winter and summer nights. Blankets have only one layer; therefore, you can use them on both winter and summer nights. You can also throw a blanket on your couch to keep you extra warm during movie nights. However, the warmth depends on its material. Wool is the warmest one, but it is also one of the most expensive blanket materials.   
Comforters provide the best warmth during cold winter nights. They have more layers than a blanket. So, if you live in a cold place, you should use comforters. Like blankets, insulation material determines the warmth. If you want geese or duck feathered comforter, you need to pay more.  
Storage
Blankets are thin; therefore, you can store them in small places. Also, they can provide you with enough warmth during cold summer nights, so you may not need to store them at all!  
Comforters are thicker, and you cannot use them frequently in summer. You also cannot use them on couches like a blanket. You should spare storage for your comforters for when it gets warm.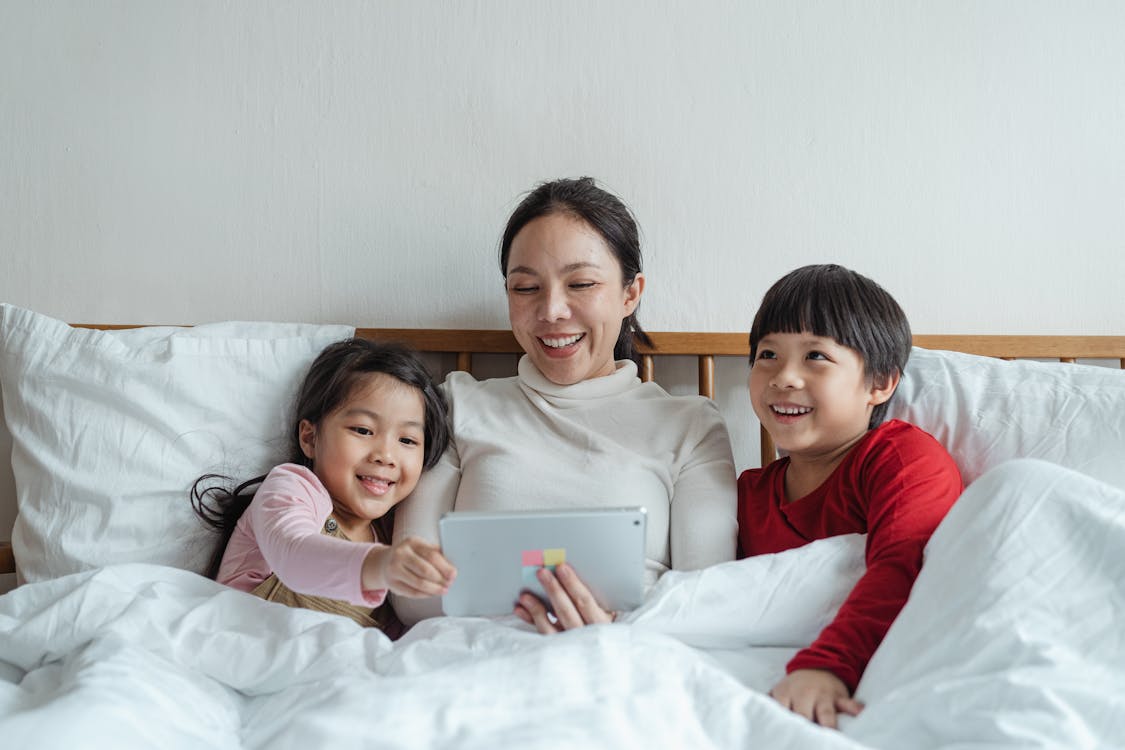 Allergies and Mites  
Blankets have woven fabric, which means that they do not trap in any dust. If you have an allergy, you should use a blanket.  
Comforters, on the other hand, cause dust to trap in one place. People with allergies can have a hard time sleeping with comforters all the time. They can also provide an environment for dust mites to populate. Therefore, it is crucial to keep comforters clean most of the time.   
If you must use a comforter and are allergic to dust, you can use a cover for your comforter. That way, you make sure that it keeps all the dust of the comforter away from you.  
Maintenance  
Blankets are easy to maintain. They only have one layer; therefore, you can easily wash them in the washing machine.   
Comforters are hard to maintain. Based on their filling material, cleaning them can be quite a hassle. Moreover, some comforters require dry-cleaning. Therefore, before buying a comforter, you should read the cleaning instructions. It is also better to air the filling of a comforter at least once a year.   
Price
Blankets are cheaper than comforters because they have a single layer. However, their price range can change depending on the material. If you want to have a better-quality blanket, you should probably look for wool ones. However, be careful because wool blankets can be more expensive than you think!  
Comforters are more expensive due to having more layers. The material also decides the price range. If you go for a cotton or polyester comforter, you may pay less. However, if you want a high-quality comforter that can keep you warm during a cold night, you may want to look for a duck- or geese-feathered comforter. 
Are you supposed to use a comforter as a blanket?
Yes! Indeed, you can use your comforter as a blanket. If you do not need the extra warmth of a blanket, you can easily sleep with a comforter. However, if you want to keep yourself extra warm on colder nights, it is better to use both a blanket and a comforter. The best way to layer your bed in winter is to put a blanket and a comforter on yourself. This way, you can ensure that you are not getting any cold air inside your bed. Whether you should put a blanket or a comforter at the top is a debatable topic, and there is no clear answer to that question. Thus, the order is up to you!   
Can you sleep on a comforter?
Yes, it is possible to use a comforter as a bed sheet on warmer nights. Since the comforter is layered with fabrics, sleeping on top of it will provide enough warmth for your body. 
Below you can find our favorite choices for your next blanket or comforter shopping! 
1- 100% Organic Cotton Blanket
Price: $119.49 
This cozy blanket is made of 100% cotton, which is all ethically crafted. To make a sustainable blanket, the cotton is from Indian farms that are rain-fed. In these farms, water and energy are less consumed. Moreover, the bag of this blanket is reusable and is made of a muslin tote. The blanket is large and soft, making it perfect for cuddling. You can easily use it thought out the year. They are also hypoallergenic, so people with allergies can use them without worry. Blankets are high quality, and you can easily wash them on a washing machine. 
2- YnM Velvet Knitted Weighted Blanket
Price: $139.99 
This blanket is a better version of weighted blankets. Due to their weight, they are the best for a good sleep. They help you have a stress-free night. They are handmade, and the weight is carefully adjusted. The blanket is knit by hand to increase its durability. You can use it for many years without any problems. It also allows air to ventilate, thus creating the perfect environment for you. It is also hypoallergenic and machine washable.  
3- Alpaca and Sheep Wool Blanket
Price: $194.00 
It is made of 50% alpaca and 50% sheep wool. These animals are from Peru, and they live in the Andes mountains' peak. They can endure extreme weather conditions, so their wool can keep them warm all the time. The blanket has earth tones, and the edges are polyester for protection. It is machine washable, or you can dry clean it.  
4- Buffy Cloud Comforter
Price: $159.00 
It is filled with down alternative material. The down alternative material is eucalyptus fabric with layers of 100% recycled fiber. Eucalyptus makes it softer than cotton, and it is breathable. 
5- APSMILE Luxurious All Seasons European Goose Down Comforter
Price: $159.00 
It has a 400 thread count per square inch. The comforter has 750+ fill power; thus, it is extra soft and fluffy to keep you warm on cold winter nights.